This is a project I did while working for InfiniSys in 2007.

I designed the Fiber and Coax Distribution System from the Dishes to the Receivers.

The Lab is used to test set-top boxes. It holds around 4000 boxes.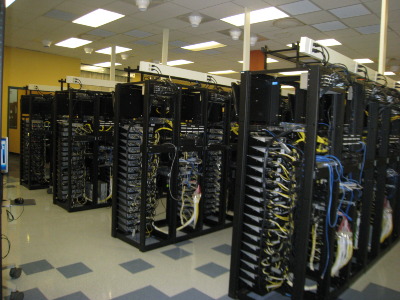 Each rack is fed via a fiber cable, so that the signal is as identical as possible to the original signal from the dish array on the roof.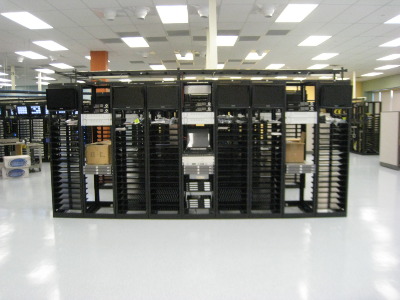 To minimize cabling within each rack array, I designed several boxes (built by StarRoute LLC) to contain all of the RF distribution components and simplify the cabling in the racks. The boxes were all built and tested prior to installation.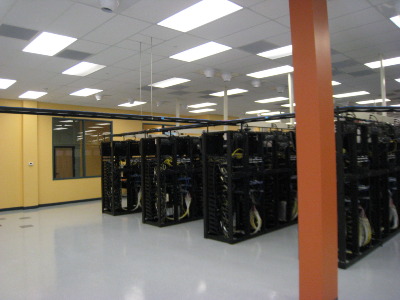 There are cable trays running between the headend and all of the racks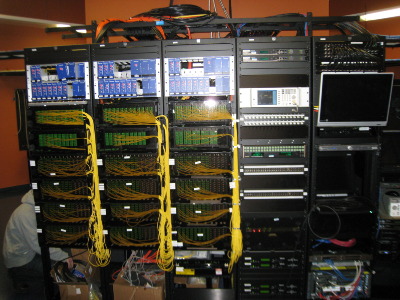 The headend consists of Foxcom laser transmitters, optical splitters, and fiber patch panels for fiber cables running to each rack array. Each rack gets up to 12 separate broadband satellite feeds with all of DirecTV's channels.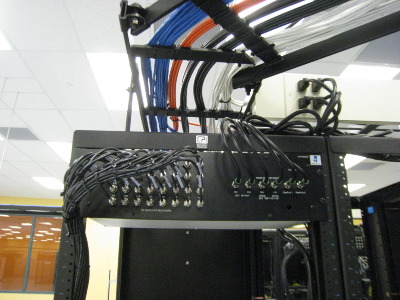 One box distributes each Satellite polarity to each group of receivers in the rack array. The other box distributes those signals to each individual set-top receiver.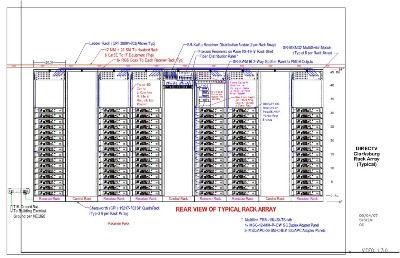 This drawing shows the Rack Array layout.
(Copyright 2007- InfiniSys, Inc. All right reserved. Used by permission.)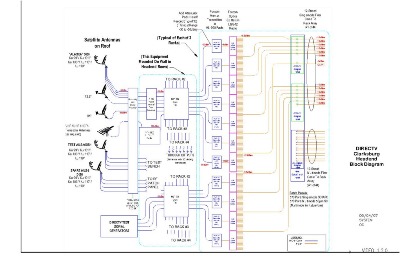 This is a block schematic for the Headend system.
(Copyright 2007- InfiniSys, Inc. All right reserved. Used by permission.)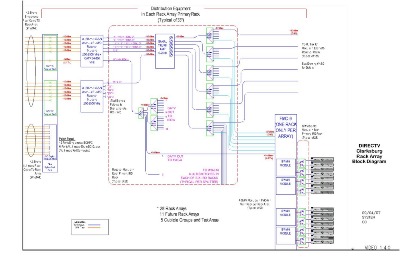 This is the Rack Array schematic.
(Copyright 2007- InfiniSys, Inc. All right reserved. Used by permission.)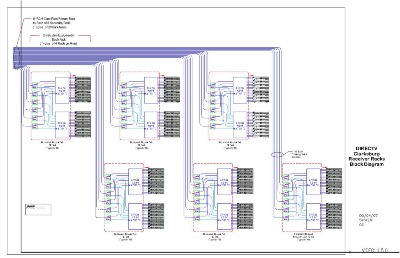 This is the receiver distribution schematic.
(Copyright 2007- InfiniSys, Inc. All right reserved. Used by permission.)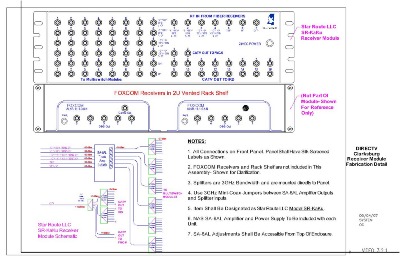 This is the fiber receiver shelf and Receiver Module box design.
(Copyright 2007- InfiniSys, Inc. All right reserved. Used by permission.)